Syart Sorrento 2019
19 May 2019
---
SyART Sorrento Festival  2019: In_dialogue.
SyART Festival, exhibition event dedicated to the world of contemporary art, while retaining the principles and substantial intentions of the beginnings, in this edition opens to new  dialogues.
In_dialogue is in fact the leitmotif of the 3rd edition of SyART Festival Sorrento that from May 11th to June 9th presents in a group exhibition artists from eleven different countries: Italy, United States, Australia, Germany, Serbia, Spain, Cuba, Lebanon, Israel, Egypt and France. A theme that links the ten exhibition rooms Main Room Pop Art, Neo-pop, Spatialism, Figurative , Informal, Abstract-geometric, Dreamlike, Conceptual Photography Solo Room Julia Krahn, Solo Room Lello Masucci.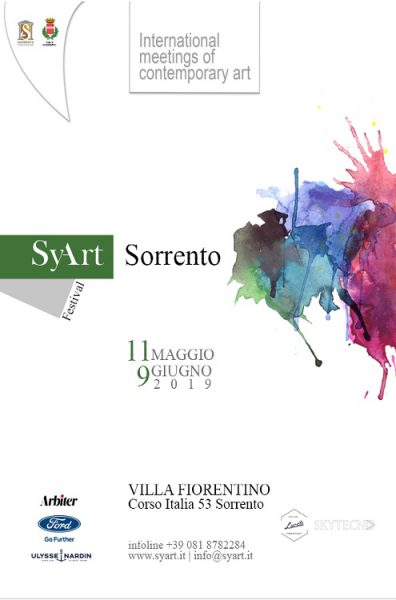 Summer Universiade 2019 – Naples
1 November 2018
---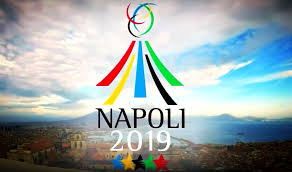 From 3rd to 14th July 2019
 The Universiade is a multidisciplinary sport event addressed to university students from all over the world. For relevance and number of participants, Summer Universiade is just second to Olympic Games and it is considered more important than Winter Olympic Games. This event, over the years, acquired the distinguished features of an international sport and cultural festival. The word "Universiade" is the combination of the Italian words "Università" and "Olimpiade", it includes one of the most relevant concepts of sport: universality.