The history of Villa Garden dates back to the end of last century when our great-grandfather, Agostino Gargiulo, had a "dream": he bought this splendid Villa on a rocky spur directly above the sea in the Peninsula of Sorrento.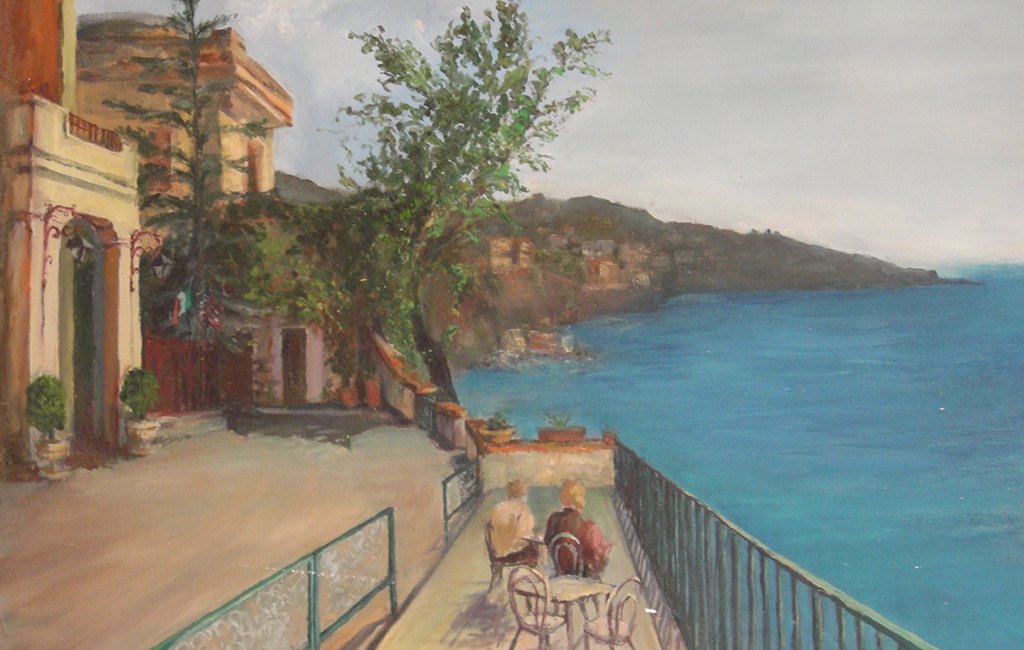 On the same magnificent spot which 2000 years before had been chosen by the ancient Romans for the construction of a large "domus maritima".
Towards the end of the 16th century the grounds became "The Paravisiello", the orchard of the Convent and housed a Chapel dedicated to the Virgin of Portosalvo. The great European painters of the 17th and 18th century have eternalized "The Paravisiello" in paintings of rare beauty, which show the charm of one of the most painted Belvedere in Italy.
After Agostino Gargiulo's death, it was his son Roberto who pursued his father's dream, together with his charismatic wife, Donna Carmela Gargiulo, better known as "Carmela of the ice", because of the color of her wonderful eyes and because at that time she as the owner of an ice factory.
The factory produced 50 Kgs ice-slabs, which were carried on a donkey-drawn-cart driven by 2 children, Agostino and Giuseppina, Roberto and Donna Carmela's children. It was with this means of transport that the precious ice, wrapped in canvas and hay, reached Port of Sorrento to be loaded on ferryboats going to Capri, Ischia and Naples.
With the advent and wide diffusion of modern electric machinery for the ice production, Donna Carmela decided to sell the factory and invest in the complete restoration of the beautiful Villa inherited from her husband Roberto.
This was how Villa Garden became a Hotel for the first time.
Donna Carmela's wonderful blue eyes were full of determination and in the following years she built a lovely swimming pool in the garden and a restaurant directly overlooking the sea. Agostino and Giuseppina Gargiulo, the two children who carried the ice on cart, replaced Donna Carmela and, with the help of their Families, followed the job of their parents and grandparents.